Devil's Kitchen

HD Video
colour
30 minutes
2014

Frédéric D. Oberland: guitar, mellotron, piano, keys, alto sax, field recordings
Stéphane Pigneul : bass VI, guitars, sampler, drum machine
Ben Mc Connell: drums, percussion
Gareth Davis: bass clarinet
Performances:
CRAK Festival(Paris)
IFFR (Rotterdam)
La Friche (Marseille)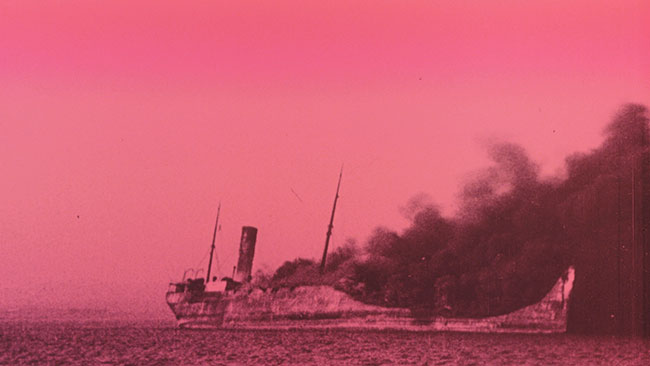 A collaboration with the post-rock, free-jazz and krautrock inflected improvisation band OISEAUX - TEMPÊTE based on material from their new release.

Following the energetic post-rock of their first, self-titled, album, came ÜTOPIYA?. A far more poignant piece of work, lyrical, yet with the roughness of the free music it was inspired by.

Filmmaker and visual artist Karel Doing worked with images from the Amsterdam film archive focusing on crowds, accidents and factories. The footage is remixed on the screen in rhythmical, repetitive patterns, creating a hypnotic and ominous atmosphere, navigating through the sonic storm created by the band.